meet our teachers
Before you meet our teachers in person, here are a few profiles that tell you about their qualifications, achievements and interests.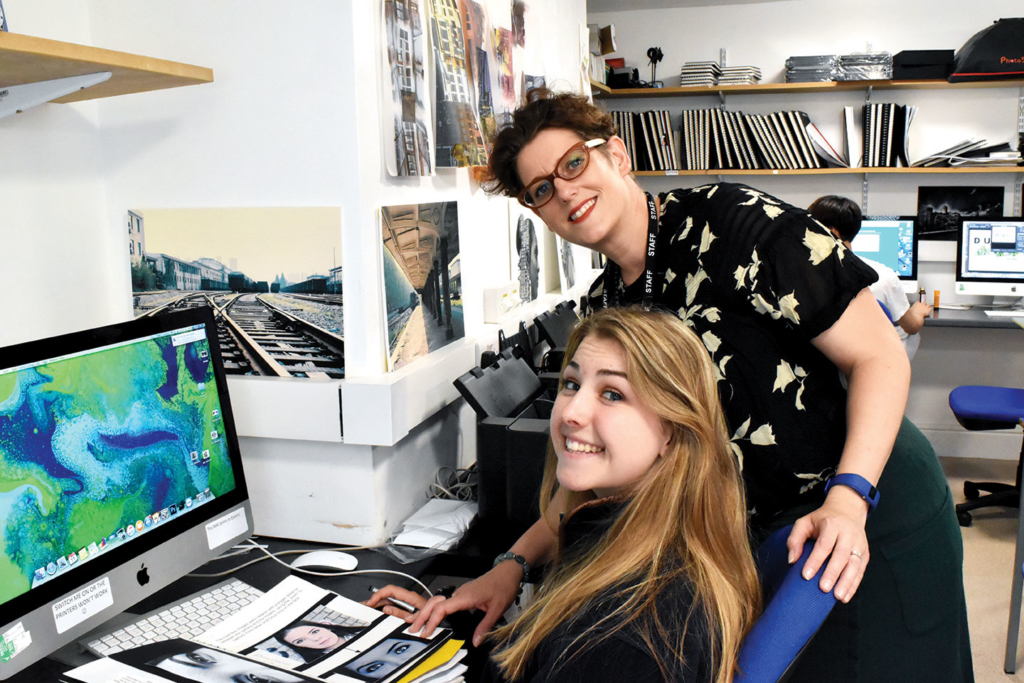 Natalie McIntyre – BA (Hons) MFA, PGCE – Photography and Fine Art Teacher
Natalie has been teaching Art and Photography for 17 years and has been with St. Andrews since 2014 teaching Digital Photography.
She received her Masters of Fine Art from The Slade, UCL in 1999 and went onto study a PGCE at the Institute of Education. She has worked in secondary and further education including Head of Photography at King's Ely and Art Coordinator at King's College, Cambridge. I have also been employed as a Team Leader by Cambridge International Education, marking GCSE and A Level exam papers from global centres. At St. Andrews, Natalie teaches Digital Photography and Fine Art and is also the Senior Tutor in the Art Department.
Outside of college she's a practising artist and her work includes drawing, printmaking, painting and photography. 
Mark Boden – LLM Law, – Assistant Principal (Administration)
Mark read psychology at university and law at Exeter University before completing his masters in law. He gained invaluable experience in barristers chambers in London and Devon, and a city law firm before embarking on a teaching career. He joined St Andrew's College in 2015 after time spent at other independent colleges and the NHS in Cambridge. He has also volunteered at the Citizens Advice Bureau in Cambridge lending free generalist advice to the public. At St Andrew's he teaches several areas including law, PSHE and UPC subjects, and on occasion – psychology. Outside of College he belongs to the Cambridge Canoe Club, and the Penguin Club, which volunteers technical and theatre expertise to amateur theatre productions in Cambridge. He also enjoys judo, tennis and American football.