WELFARE &PASTORAL CARE AT ST ANDREW'S COLLEGE
At St Andrew's we place great value on the mental and physical wellbeing of students and staff alike. For all students, participation in education offers challenges and opportunities. We aim to help students capitalise on the positive mental health benefits of education while identifying and providing appropriate support to those who are more vulnerable to its pressures. Providing them with the support they need to fulfil their potential is not only in the interest of the institution, but also in the interest of society.
St Andrew's adopts a 'whole-school approach' to pastoral care. An emphasis on students' safety, wellbeing and personal development is threaded throughout all that we do, from teaching, to boarding, to the social life of the college. Our PSHE (Personal, Social, Health and Economic) classes are tailored to address the specific issues and life challenges our students may face and how to manage these. Our wide range of clubs and societies affords students the opportunity to develop skills, interests and friendships outside of academia. We have a Special Educational Needs Coordinator and Head of Pastoral Care to support students with more complex needs. Ultimately, all school staff are attuned to the difficulties faced by adolescents and international students alike and take great pride in our duty of care towards them.
"The school is a friendly and welcoming community. Leaders and school staff give high priority to the development of students' personal skills and are successful in supporting most students to become confident learners."
Ofsted Report 2018
Boarding and the College Environment
St Andrew's halls of residence provide a caring and nurturing base for our students; a home away from home. Our House Managers are all trained in first aid, allergens and food hygiene. They maintain a clean and comfortable environment for students, with time and space set aside for independent study, social interaction, nutritious meals and a good night's sleep! House Managers work alongside other college staff to monitor and support students' attendance, behaviour and wellbeing.
We also offer homestay accommodation (living with a local host family). While homestay hosts do not receive the same level of training as our House Managers, they all undergo a rigorous recruitment process, including safeguarding training, a house inspection and DBS (Disclosure and Barring Service) checks, and are supported by our full-time Accommodation Officer.
College staff across all of our sites are First Aid and Fire Marshall trained. Health and Safety is our top priority; we have a dedicated Health and Safety Officer and consult an external Health and Safety company. Along with a Maintenance Team who respond efficiently to any maintenance issues which arise, this ensures that all college buildings are fit for purpose and provide an environment that meets students' welfare needs and promotes learning.
Students' attendance and attainment is monitored by the Principal in conjunction with the Attendance Officer, teachers and boarding staff. This fosters a culture of accountability and responsibility among staff and students alike, enabling the smooth progression of students' academic and personal development. It also promotes the early identification of health or emotional difficulties, as poor attendance or deterioration in academic achievement can often be an indication of underlying problems. Once a problem has been identified, staff can work with students to help them cope with challenges and improve outcomes.
General Health
We ensure that our students understand how to navigate the National Health Service (NHS); advising them in choosing the right service for their requirements and booking appointments on their behalf. We help our students to arrange pharmacy visits for minor complaints, dentist appointments, General Practitioner (GP) appointments and referrals to wider services for more specific ailments. We can also accompany students to their appointments if they wish.
Students are also supported to manage their own health, hygiene and nutrition though PSHE education and effective boarding provision.
Someone to Talk To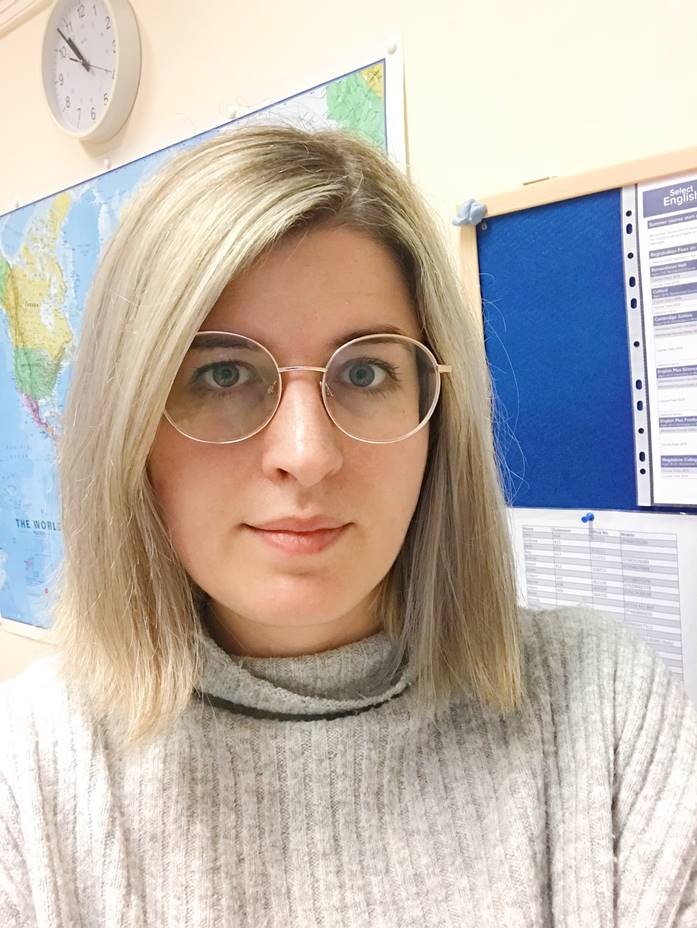 St Andrew's operates an 'open-door policy,' whereby students know that they can approach any teacher or member of college staff should they have any problems or just need someone to talk to. Several members of staff are trained at various levels in Youth Mental Health Awareness, and may refer a student to the Head of Pastoral Care if they feel they could benefit from additional support.
The Head of Pastoral Care is trained to advise on general health, mental health and wellbeing and can arrange appointments with the college counsellor or services in the wider community. The Head of Pastoral Care liaises regularly with the Principal and other college staff, regarding how best to support students with additional needs, both in their academic and personal development.
Should students prefer to confide in someone outside of the college, we offer the services of an 'Independent Listener' who is available to talk to students on the phone. The service is confidential, and the Independent Listener is not obliged to inform the college of any calls. We also recommend a range of helplines, websites and local services if students wish to seek advice independently and in confidence. Information about these external support services is displayed throughout the college and in the student handbook.
Mental Health and Wellbeing
Mental illness or mental health difficulties can affect students at any point in their academic career. The underlying causes vary from person to person, but may be the result of major life events such as the end of a relationship, bereavement or leaving home and can impact significantly on how students feel about themselves and how they engage with the transitions of student life. Symptoms may beset anyone at any time, giving rise to ongoing conditions that could interfere with the student's school experience and have implications for academic study.
At St Andrew's, we understand that our students may be required to:
separate from family and existing friends
move to a new area or country
experience a range of different cultures
communicate in a language in which they are not fully fluent
meet unfamiliar modes of learning, teaching and assessment
cope with the physical and emotional changes of adolescence and early adulthood
College staff, in particular House Managers and tutors, will be alert to signs that a student is not coping well or may be in need of support.
"Staff are vigilant and approachable. They know their students extremely well because of the regular checks they make on well-being in tutorials and through routine discussions."
Ofsted Report 2018
There is a growing recognition that students with clinically recognised levels of mental health difficulties are studying in larger numbers. This should be viewed as a positive, as they are a group that have often been excluded from education in the past. It is also important to note that some level of stress does not necessarily have to have a negative impact and can be stimulating.
We believe that engaging in education can make a positive contribution to mental wellbeing in that it:
provides a structured and purposeful environment
provides opportunities for academic and personal achievement leading to a fuller sense of identity and increased self-esteem
offers the opportunity to learn to manage multiple demands and build confidence
can reduce isolation and provide opportunities for new friendships
provides opportunities for exercise, creativity and community involvement and contribution
Counselling
At St Andrew's all students and staff have access to counselling in the college .
A student may be referred to the college counsellor as a result of difficulties raised on their wellbeing form, if a member of staff is concerned about them, or if the student has requested to see a counsellor themselves.
Some of the difficulties that students may present with include:
problems with anxiety and stress; social anxiety
depression; loneliness
adjusting to a new culture; homesickness
problems with family, friends or intimate relationships
sexuality
sexual problems
bereavement and loss
study problems, including difficulties with writing, speaking and putting things off (procrastination) and perfectionism
racism and harassment
sexual abuse; coping with trauma; sexual harassment
disability
feeling suicidal
eating disorders
addictions, including alcohol, drugs and gambling
There are many different reasons why a student may want help from the counselling service. It is not necessary to fully understand what is causing the difficulty to make an appointment, and the nature of the problem might become clearer during the initial assessment.
Counselling can offer a space to talk and think about problems, and many people find it helpful to be able to do this with someone who is not a friend or family member. Counsellors are not the same as doctors and psychiatrists and cannot prescribe medication. Counselling is not about giving advice but can help students to understand their difficulties. The counsellor can work with the student to help them make decisions and changes to help them manage their feelings and cope with life's challenges.
A Note on Safeguarding, Consent and Confidentiality
All college staff are trained in safeguarding. 'Safeguarding' means:
protecting children and young people from maltreatment
preventing the impairment of their health and development
ensuring they have access to safe and consistent care
taking action to ensure all children and young people have the best outcomes
The college will therefore be alert to signs of abuse and neglect and will follow the Safeguarding Children Board procedures to ensure that our young people receive appropriate and effective support and protection.
The law requires us to pass on information which gives rise to a concern about a child or young person's welfare and to keep records of safeguarding concerns. College staff will seek to discuss any concerns, including referrals to other agencies, with both the student and their parents/carers; unless informing the parents/carers would put the child or young person at risk of significant harm.
The college will put the student's rights and wishes at the forefront of any decision about their welfare, including decisions around consent and confidentiality. However, the welfare and safety of the child or young person is paramount and overrides all other considerations.
Read our full Safeguarding policy here.
Safeguarding Children Board link = http://www.safeguardingcambspeterborough.org.uk/children-board/