medicine & stem
To the west of Cambridge, semi-rural meadows reach into the centre of the city. Here, as a student in the late 1820s, Charles Darwin famed world-wide for his revolutionary explanation of evolution through natural selection, almost certainly walked with John Stevans Henslow, his tutor and mentor. Henslow, Regius Professor of Botany in the University, taught Darwin the importance of fieldwork, lessons that served Darwin well during his later voyage round the world in HMS Beagle.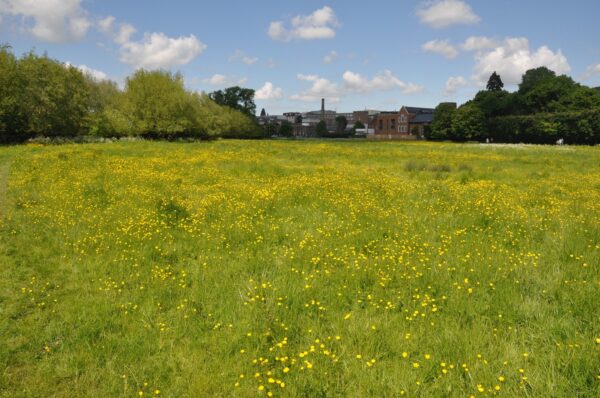 One hundred and twenty years or so later, the American virologist James Watson and English physicist Francis Crick, allegedly rushed along Free School Lane from the Cavendish Laboratories, and past the building that once was the home of St Andrews. The two men burst into the Eagle pub nearby, excitedly announcing to the astonished lunch-time customers that they had discovered 'the secret of life'. The pair had uncovered the structure of DNA, the hereditary material of life on earth. Their discovery kick-started another revolution in Biology. It changed the way we 'do' the life sciences, opened up new approaches to medicine, how best to cure disease and track and protect the world's population from new infections. DNA technology is providing new ways of making the goods we need and want, opening up the prospect of 'green' economies and helping to combat the threat of global warming as the result of human activities destructive to the environment.
At St Andrews we embrace the excitement of Cambridge science, bringing it to bear on our teaching. The achievement of Cambridge science is an example to inspire our students to achieve the best grades possible in their A Levels and Foundation Exams. High grades qualify our students for entry to the leading research driven institutions in the UK, including the G5 universities in Cambridge, Oxford and London, the 'Golden Triangle' of academic achievement. The marvel of living and learning in Cambridge is unmatched, and St Andrews has long been a part of that environment.
David Applin … Tutor, formerly Head of Science, St Andrews, Cambridge
What is STEM?
A quality STEM program focuses on Science, Technology, Engineering, and Mathematics to help students gain the skills required to succeed in today's challenging world. This includes the ability to think critically, solve complex problems, and drive advancements in science and technology.
Research has shown the importance of the arts in appealing to a broader and diverse group of learners, and STEAM promotes organic problem-solving of real and complex problems," explains Dr. Cook. This all-inclusive method helps equip today's students with the skills they need to join tomorrow's workforce.
Benefits of STEM Education
7 Benefits of STEM Education
Fosters ingenuity and creativity: Ingenuity and creativity can pair with STEM and lead to new ideas and innovations.
Builds resilience
Encourages experimentation
Encourages teamwork
Encourages knowledge application:
Encourages tech use
Teaches problem-solving
Encourages adaption:
STEM education creates critical thinkers, increases science literacy, and enables the next generation of innovators. Innovation leads to new products and processes that sustain our economy. This innovation and science literacy depends on a solid knowledge base in the STEM areas
STEM teaching and learning goes beyond the mere transfer of knowledge. It engages students and equips them with critical thinking, problem solving, creative and collaborative skills, and ultimately establishes connections between the school, work place, community and the global economy.
Physics
Physics is widely considered to be a building block for a range of STEM disciplines, including science, technology, engineering and mathematics. Taking the course in high school is strongly correlated with getting a degree in a STEM field.
Studying physics has great rewards. For students with an ambition to be at the forefront of developing technologies, it is essential to study physics at school and beyond. For those with aspiration in other areas such as medicine, business management or finance the study of physics during senior school is also important even if those students don't intend to study physics or science at university. It demands respect from many employers and university administration officers as it provides students with excellent analytical, problem solving and quantitative skills.
Chemistry
A sound understanding of chemistry is very important for the study of medicine. Most university courses in medicine, veterinary medicine and dentistry have an advanced chemistry qualification as a prerequisite. Indeed, many biomedical science courses include chemistry as part of their first year programme. Students need chemistry knowledge to make drugs, explain the action of drugs and how the body works on a chemical level. Pharmacology is a medical field which requires a lot of chemistry knowledge and application
Biology
Biology is essential for progression to medicine, dentistry and veterinary science degree programs. Furthermore, an understanding of biological principles opens up many additional career opportunities including in the biotechnology and regulatory sectors.
Employers value STEM-related skills. These skills can lead to success when applying for exciting and responsible jobs that can help to inform responses to a myriad of social, health and/ or environmental challenges.
---