Student Guide
BEFORE YOU ARRIVE
WHAT TO BRING
Passport/ID Card
All documentation sent to you by St Andrew's or UKVI (Acceptance Letter, Accommodation Letter, CAS Statement, BRP letter, if applicable)
Warm clothing including hat, scarf and gloves
Clothes for warmer weather
Umbrella and raincoat
Towels
Adaptor/Transformer to charge your phone and to use electrical appliances such as hairdryers. The standard voltage in the UK is 230 volts. Your adaptor must meet UK standards or it will be confiscated for health and safety reasons
Prescription medication. This must be in its original packaging with the labels translated into English
The school contact information. You should store the following number in your phone in case of emergency. +44 7985 026835
AIRPORT TRANSFERS
Getting from the airport to your accommodation.
Once you have booked your flight to the UK, please let us know so we can inform your accommodation about when to expect you. If you would like us to arrange an airport transfer then please complete the following arrival form and we will arrange it for you and send you a confirmation. Prices for airport transfers are as follows;
We use a reputable taxi company for our airport transfers who have worked with us for many years. All drivers have been DBS checked.
| | |
| --- | --- |
| Heathrow | £175 |
| Gatwick | £195 |
| Luton | £125 |
| Stansted | £115 |
To book an airport transfer or tell us your arrival details, please scan the QR Code below to complete our arrival form.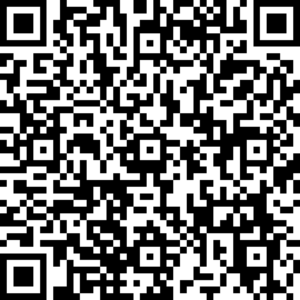 YOUR FIRST WEEK AT ST ANDREW'S
On your first day, you will need to come to the college to go through registration. Please bring the following
Your passport
Any documents sent to you by UKVI
Pen and Notebook
Details of any medication you are taking and any allergies you have
Emergency Contact details for your parents and guardians
What will you do on registration day?
All students will complete a registration form
You will need to read and complete a Student Code of Practice and an Internet Acceptable Use Policy
A member of staff will take a copy of your passport and visa
If we have received tour BRP, we will give it to you (if applicable)
We will take your photo for an ID card and for the school database
Our Head of Pastoral Care will help you to complete the forms to register you with the doctor
We'll give you your lesson timetable
You will take a Maths test and an English test
There will be talks and social activities to attend during the first week and we'll give you a schedule with the details